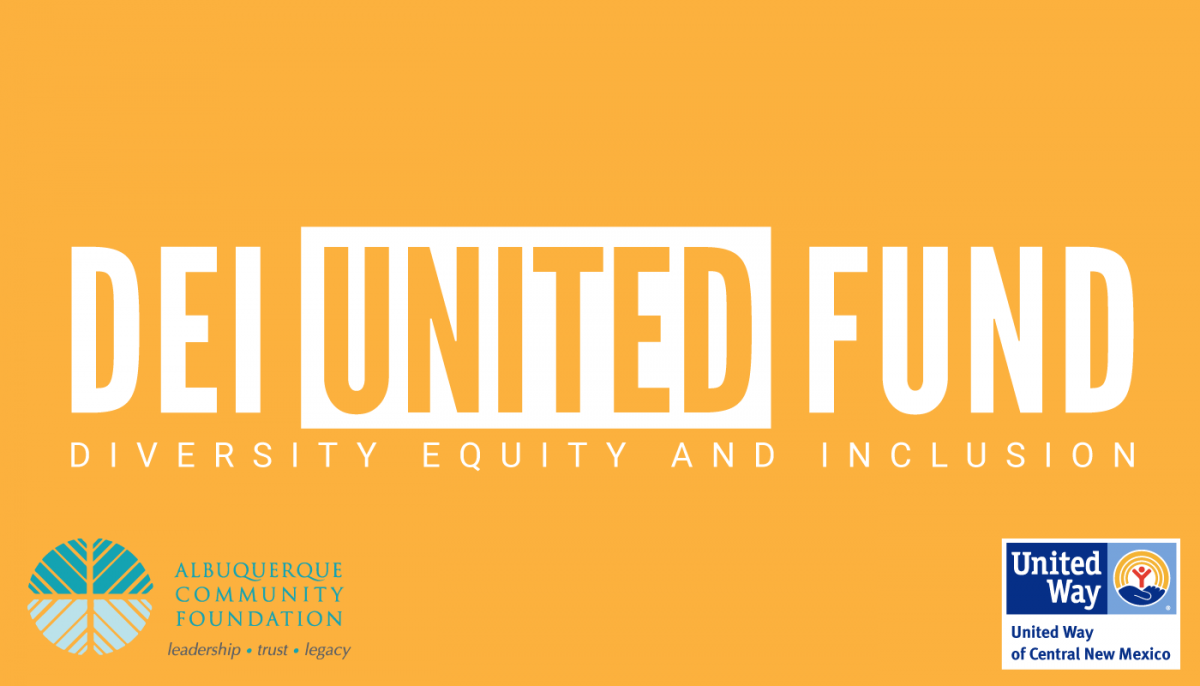 Posted 08/26/2020
By Randy Royster, ACF, President & CEO & Rodney Prunty, UWCNM, President & CEO
---
Addressing Race and Equity in Nonprofits, Philanthropy
The Albuquerque Community Foundation and the United Way of Central New Mexico recognize while we have strengthened our commitments to building diverse, equitable and inclusive practices in our organizations, we see the need to conduct this work more intentionally and broadly in our community, starting with deep introspection of our own institutions. We encourage our peers across New Mexico to consider ways to become anti-racist organizations and examine how the institution of philanthropy contributes to inequitable systems, and as a result, examine what changes we need to make.
That's why we've partnered on a new initiative to support and advance diversity, equity and inclusion practices in the nonprofit/philanthropic sector. The DEI United Fund will support activities that foster more equitable, racially just and sustainable solutions for systemic change.
A centerpiece of this initiative will be a series of "Community Conversations" this fall to help understand how the philanthropic sector can better contribute to race equity and social justice. Based on a model from the Harwood Institute, these "kitchen table" conversations will bring together partners and those in the community whose voices are not always heard. Through this series of conversations, people can come together to talk about how they want their community – our community – to move forward.
The fund will support training and funding for community leaders and decision-makers across sectors to embed equitable practices in their organizations. These trainings will create leadership pathways for Black, indigenous and people of color to be future executives in the philanthropy/nonprofit sectors, where today they are greatly underrepresented. Eventually, there will be a role for public policy and advocacy for communities to address equity issues across fundamental sectors in our state: education, health care and the economy among many others.
We hope you'll join us in our efforts to create a more diverse, equitable and inclusive community. We recognize diversity and inclusion alone are not enough – we must move beyond representation at the kitchen table to truly creating equity, where everyone invited determines what is served for dinner.
For more information and to support these efforts, visit UWCNM.
---