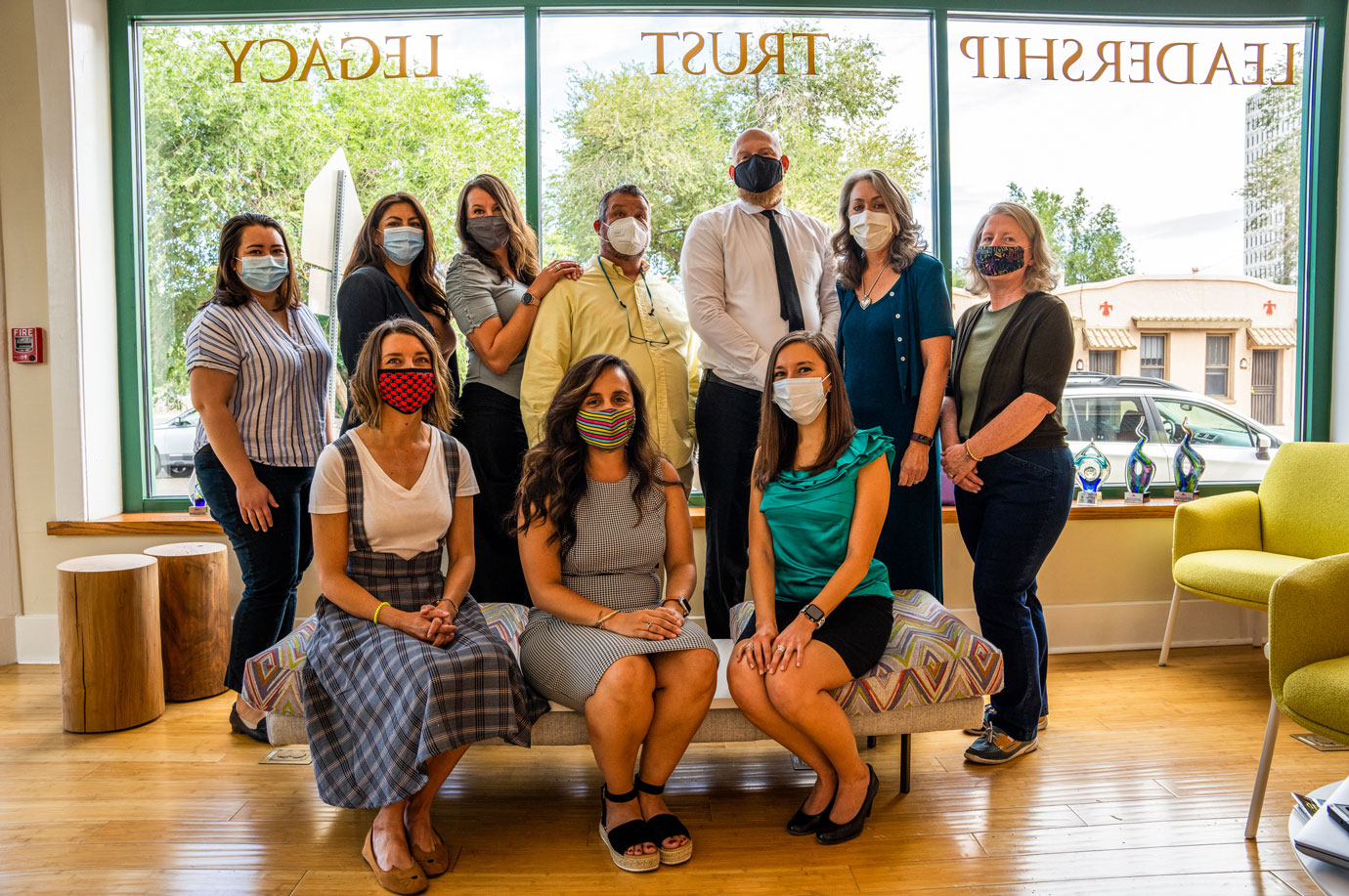 Posted 10/09/2020
By Albuquerque Community Foundation Staff
---
Next year marks the twentieth anniversary of the terrorist attacks of September 11, 2001. For some of us, that day and the days that follow remain sharp in our memories. For those who were too young to remember or not even born yet, that time of great national tragedy is only something that is studied in history class.

Today, we face a different kind of crisis. But our response as a community, state and nation to the coronavirus pandemic, though divisive at times, has resulted in what we see as a renewed sense of community.

At the Foundation we've seen that individuals, businesses and nonprofit organizations have banded together to address both immediate and long-term needs that the pandemic has surfaced. The need to address issues of economic and racial inequality, food and housing insecurity, and healthcare disparities is staring us in the face in a way that they didn't just a year ago. Our response, much like that after 9/11, has been to ask the question of whether we can look forward to a nation like the one that emerged 20 years ago.

Can we come together for common purpose?

Twenty years ago, our communities came together to support each other during a time of shared crisis. We checked in on neighbors. We rediscovered friends and public institutions, and realized that we shared a common fate. Robert Putnam, author of Bowling Alone, found that levels of political consciousness and engagement were substantially higher than they were a year prior to the attacks. Could COVID-19 do the same thing for awareness of healthcare concerns, racial inequality and income disparity?

We propose that Americans are in many respects more accepting of cultural diversity now than they were twenty years ago, despite political rhetoric. Certainly, our awareness of racial inequality has been elevated no matter which side of the aisle we sit. We're also more generous, as demonstrated by our charitable giving. In this election year, donations to political causes are up – no matter the party one votes.

Though we have a long way to go as a nation to address systemic racism, economic injustices and other institutionalized societal ills, we have an opportunity during this crisis to listen to our better angels. And to act on their directives. Rather than continuing down a path of divisiveness and division, we can come together for common goals. The nation after COVID, however long it takes to emerge into the after, has the opportunity to assert a renewed sense of community. We're optimistic that we will.
---