New Mexico Wildfire Relief & Resources
Support New Mexico Fire Relief
The Calf Canyon Fire and Hermits Peak Fire is currently the largest active wildfire in the U.S. and the second-largest wildfire in New Mexico's history.
To date, the fires have burned more than 300,000 acres and continue to threaten centuries-old traditional farming villages and Indigenous communities.
Emergency Action Fund for New Mexico Fire Relief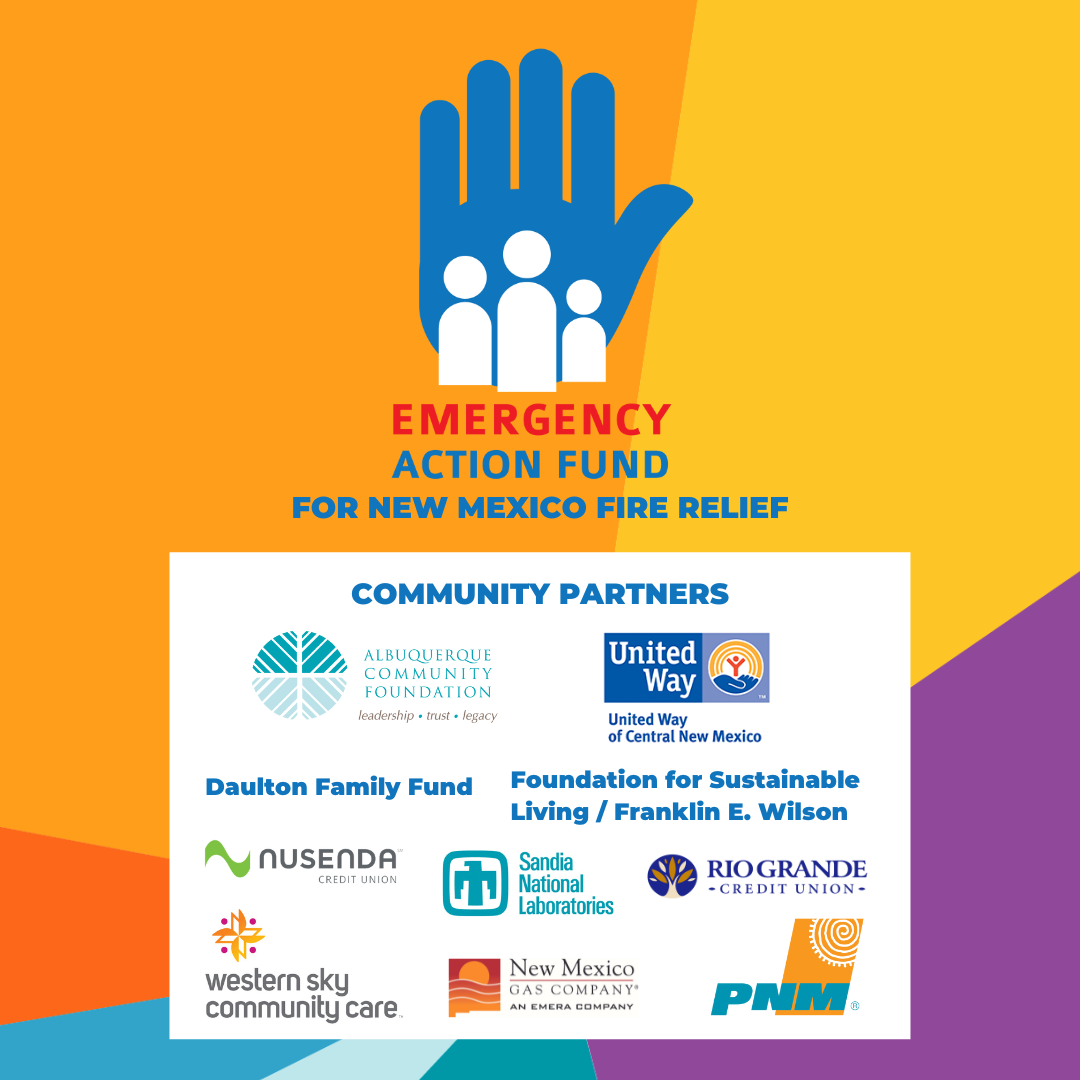 The New Mexico Fire Relief Emergency Response Fund was established to provide relief to residents evicted by the destructive fire in New Mexico. This Emergency Action Fund will provide support to organizations across the state that will deploy funds for meals, clothing and other necessities to those who have short- and long-term recovery needs. Community partners include Albuquerque Community Foundation, the Daulton Family Fund, Nusenda, PNM Resources Foundation, Rio Grande Credit Union, Sandia National Labs, United Way of Central New Mexico and Western Sky Community Care.
The fund will be managed by the Foundation and United Way of Central New Mexico, who will work with partner agencies in the county. In the event this emergency is funded to the fullest extent of its need, excess funds will be held for future emergency relief.
All Together New Mexico Fund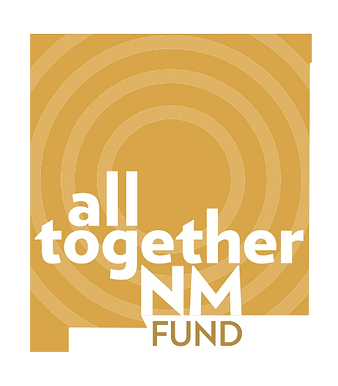 The All Together NM Fund was established in 2020 by the New Mexico Coalition of Community Foundations in conjunction with the Governor's office to help New Mexico respond to and eventually recover from the COVID-19 pandemic.
The Fund has now been reactivated to support wildfire relief and recovery in all counties that have been affected.
Other Emergency Relief Funds
Bernalillo Shelter Trailer on site of Baptist Church Grounds: 6 Riverview Ct, Jemez Springs, NM 87025
Genoveva Chavez Community Center: 3221 Rodeo Rd, Santa Fe, NM 87507
Glorieta Camp: 11 NM-50, Glorieta, NM 87535
Juan Gonzales Agriculture Center: 202 Chamisa Road, Taos, NM 87571
Lodge at Santa Fe: 750 N St Francis Dr, Santa Fe, NM 87501
Native Lodge: 6000 Pan American Fwy NE, Albuquerque, NM 87109
New Mexico Highlands University: 1005 Diamond St, Las Vegas, NM 87701
Peñasco High School Gym: 13 Old School Rd, Peñasco, NM 87553
Raton Community Center: 901 S 3rd Street, Raton, NM 87740
Red River Conference Center: 101 W River St, Red River, NM 87558
Santa Rosa Convention Center: 1085 Blue Hole Road, Santa Rosa, NM 88435
Taos County Sherriff's Posse Arena: 230 Camino de la Merced, Taos, NM 87571
John Marshall Health and Social Services Center:

1500 Walter St SE, Albuquerque, NM 87102

Free RV parking is available at Balloon Fiesta Park: Evacuees with RVs: please first route to the Golf Center for registration prior to obtaining an RV spot at Balloon Fiesta Park. Golf Center Address: 9401 Balloon Museum Dr NE, Albuquerque, NM 87113
Animal Protection New Mexico: Resources for people in need of animal sheltering, evacuation information or access to feed for livestock and pets.